The procedure for creating a company profile designed to make visible your business is fast, free and intuitive. If you are a company, a professional, a commercial activity or an association, australia-biz.org has as objective to make you visible in a short and effective time frame for the growth of your business.
Everyone will be able to find your company on-line even if you do not have a website.
australia-biz.org is the perfect starting point to being found online. The company card allow you to insert all the necessary information to your potential customers: products and services, contacts, website, opening hours, reviews and a lot more.
---
Australia is a country in the Southern hemisphere and belongs to Oceania. Australia/Oceania is the smallest continent of the seven continents and many consider it as the largest island in the world, however, Greenland is the biggest island country. Australia is an island continent surrounded by the Indian Ocean and the Pacific Ocean.
Australia is the sixth largest country in the world, after Russia, Canada, USA, China and Brazil.
The country is divided into six states (Southern Australia, Western Australia, New South Wales, Queensland, Victoria and Tasmania) and two self-governing territories: Northern Territory and Australian Capital Territory (which is around Canberra, the capital city).
The main cities in Australia are: Sydney, Melbourne, Perth, Brisbane, Darwin, Adelaide, Hobart and Canberra (capital city). The cities are all located at the coast or close to the coast.
The country's interior, which covers two thirds of the country, consist of desert landscape which is referred to as 'outback'. The main city in the country's interior is Alice Springs.
Search Australia Companies
Newly registered companies
Australia Companies articles
What you need to know about quarterly updates for Making Tax Digital for Income Tax Self Assessment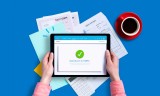 Just under two years sounds like a pretty long time. But time hasn't exactly run at its natural rhythm in recent years. With the closures, the days dragged on forever. Then the days, weeks and months flew by as pubs, stores and restaurants reopened.While this isn't the best place to think about the ebb and flow of time, it's worth considering when looking at... ↪ read more...
City in the Sea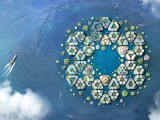 In many countries, land use is becoming more restrictive as agricultural land goes fallow to maintain food supplies and buildable land is depleted. Cities are growing upwards rather than outwards, but high-rise buildings are not for everyone. Building heights are strictly regulated in most areas due to soil conditions or fear of natural elements such as... ↪ read more...
A part-time, non-stressful job. 18 interesting options for introverts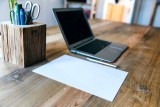 You're probably sick and tired of these experts who are always talking about how easy it is to get money from side jobs. No, it's not because it's impossible. It's just that the result can't be the same for everyone. Especially for introverts.Introverts are thoughtful, quiet and reserved people. Remote work is the perfect part-time job for them. They have an... ↪ read more...
All articles
Australia Companies