How the saying 'the customer is always right' went from a Selfridge's cliche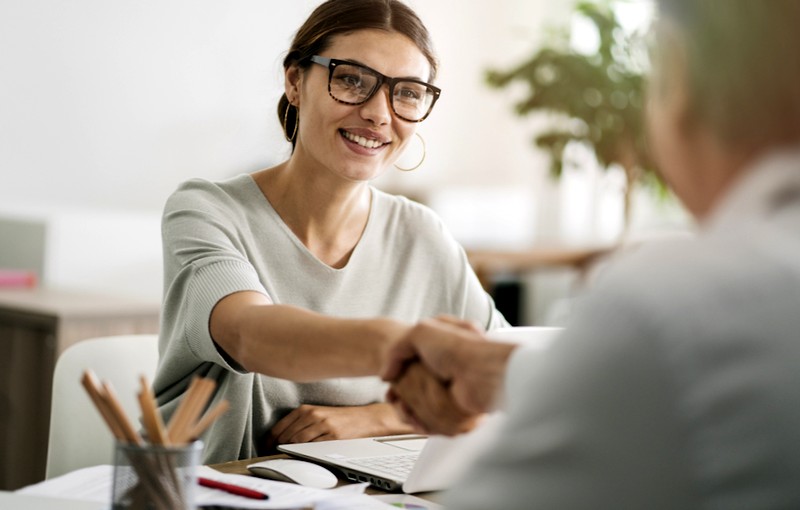 The funny thing about cliches is they're always built on a nugget of truth.
Case in point? The notion of 'the customer is always right'.
When Harry Selfridge and Marshall Field popularised the phrase in the 18th century, they were trying to make a point about customer satisfaction. Back then, increased market competition meant retailers and other businesses were suddenly beholden to their customers. Customer loyalty became hard currency.
But even by 1914, academics were pointing out that customers could, at times, be dishonest, sneaky or flat-out wrong. Sometimes even they didn't know what they wanted. Over the course of the 20th century, 'the customer is always right' devolved into just another middle-management platitude - right up there with 'think outside the box' and 'service with a smile.'
Subscribe to something new
Here's the interesting bit - Selfridge's old corporate cliche is basically the same principle driving the Software as a Service (SaaS) boom. We're living in a subscription economy. Large, one-off purchases are giving way to incremental, value-driven conversions that extend the customer shelf-life.
From the ashes of enterprise software, something new has emerged: Customer Success Management. An entire organisational paradigm dedicated to helping the customer get what they want.
It's similar to what happened in the 19th century - gone are the days of locking customers in with long contracts and technological barriers. Customers are savvier now (they have higher expectations and more market freedom) and that's triggering industry change. It's no coincidence that the rise of SaaS giants like Salesforce, Netflix and Intuit have bled into providers like Adobe, turning it into a $95 billion SaaS business.
Licensing is out. Subscriptions are in.
Customer Success vs Customer Service
But it's not quite as simple as that. SaaS companies have refined what Selfridge and Field were getting at in the 1800s. They've parsed it through a mesh of Big Data, CX research and predictive algorithms to arrive at something more nuanced. A statement ('the customer is always right') has given way to a question ('how do we help the customer achieve their goals?').
There's an in-built tension inside that question, because what the customer thinks they want and what they actually want aren't necessarily the same thing. The job of customer success managers is to untangle that tension and use their knowledge to inform overall business strategy.
You can think of customer success management as the natural evolution of customer service. There's a crucial difference. Instead of being reactive by waiting for customer complaints and solving problems, customer success is proactive. The whole point is to collect so much data on your customer that you can almost pre-empt their demands and expectations - to see problems before they arrive and iterate accordingly. To analyse metrics, predict the customer lifetime value and to make data driven decisions. Ultimately, to know what your customer wants before they do.
The insatiable industry demand for customer success managers has prompted tertiary institutions to create dedicated customer success qualifications like RMIT Online's new Graduate Certificate in Customer Success Management. With customer success manager job vacancies increasing 9.8 times since 2013, there's an emerging job market that can't be denied.
Customer success equals business success
At the 2015 Gainsight Pulse conference, managing director of Storm Ventures, Jason Lemkin, put his finger on the zeitgeist when he said: "Customer success is where 90% of the revenue is." Lincoln Murphy, a well-known customer success proponent, told Forbes the same thing: "The majority of your revenue from your relationship with a customer happens post sale."
Part of this is due to up-selling and cross-selling within your own software portfolio, but it also touches on the inherent nature of SaaS and customer success. Instead of software companies shipping products, collecting revenue, then repeating that process in isolation, they're now forced to engage with their customers, to gather feedback and iterate their minimum viable product, and that in turn creates better products, which drive new business growth and increased customer retention. Like one big revolving profit wheel.
Jeff Bezos has triple-distilled this principle to create arguably the biggest profit wheel in the world: Amazon.com. In fact, Bezos credits "obsessive, compulsive focus on the customers" as the number one ingredient behind Amazon's record-breaking 2018 success - Amazon reported a net income of over $3 billion in Q4 alone. Some would argue that mentality has been there from the very beginning - Amazon was one of the first companies to offer free shipping in the early '00s.
"I talk so often to other CEOs and founders and entrepreneurs, and I can tell even though they're talking about customers, they're really focused on competitors," Bezos said at the Economic Club of Washington last year.
Amazon is an interesting case study. It's even doubling down on the SaaS market, with the launch of Amazon Web Services - a cheap, user-friendly cloud platform for emerging SaaS businesses.
Bezos was probably the first person to appreciate the dot-com implications of customer-is-always-right thinking. It didn't mean customers always had the answers. It meant customers were the answer.
Was this article helpful?
3
Posted by:
👨 Thomas M. Stanley