A part-time, non-stressful job. 18 interesting options for introverts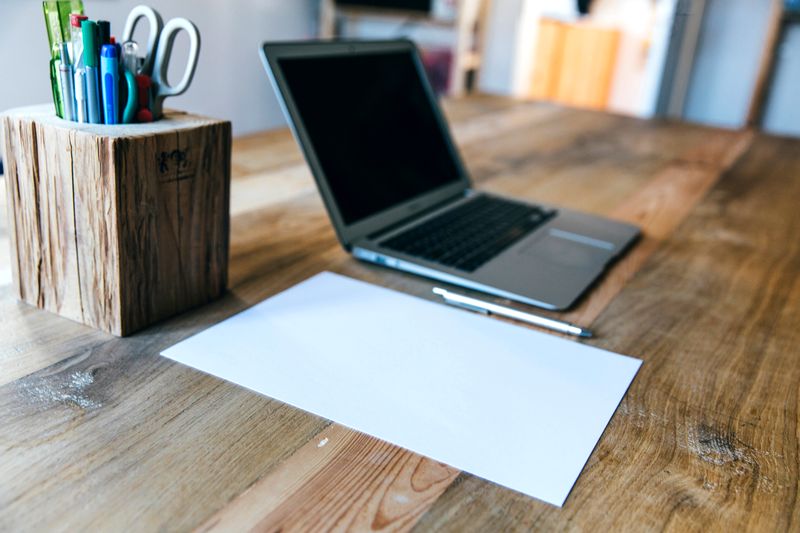 You're probably sick and tired of these experts who are always talking about how easy it is to get money from side jobs. No, it's not because it's impossible. It's just that the result can't be the same for everyone. Especially for introverts.
Introverts are thoughtful, quiet and reserved people. Remote work is the perfect part-time job for them. They have an opportunity to earn some money in their spare time and not waste their time and nerves on trips, business trips and socializing.
1. Freelance Writer
Developing your own portfolio as a freelance writer will allow you, after a while, to grow a base of clients who will constantly turn to you for new content. You will have a flexible and well-paying career.
Also, consider writing blogs, or working as a freelance writer (especially if you are good at a topic). Go to the USA Wire website and research the topic in more detail.
2. Graphic Design
Some introverts suddenly find that they have a talent for design, even though they've never done it.
Learn to make email templates, infographics thanks to Canva. Get into font design, it might be your calling. Before you do that, think about it:
What talents do you have to offer a customer?
Who will be your target client and what will the price depend on.

What programs will you use?
3. Web Design
Every brand and every company today needs a quality website. Creating websites is hard enough work, especially now that the market is getting more and more saturated. That said, it's still a great job.
Web designers can find themselves in many different fields:
Creating and strategizing content development.
SEO.

Copywriting.

Social media management.
4. Video editing
If you learn how to edit videos, you will have the opportunity to work with a flexible schedule. Learn to use Splice and Magisto to make your workflow easier.
Here are some markets you can stop at:
Educational content.
Advertising videos.

Conference videos.

Recording speeches.

Presentations.
5. Audio equipment
If you have some tools, you can start doing audio engineering (tracking, producing and mixing).
Here are some things to think about before you start:
The studio should be in a quiet place.
A computer with a good processor.

Software (Garageband, Audacity).

Microphone for recording.

Keyboard or MIDI controller.

Audio engineers also work with other industries (podcasters, or various audio platforms). You can also get involved in producing your own music and streaming it on Youtube or Spotify.
6. Social media management
Social media can be a great source for making money. Real money can be made through good networking.
As a social media manager, your time will most likely be spent managing social media groups or individual websites. You will deal with reviews and comments and publish content on your client's page in a timely manner.
As with other professions, it's important to be consistent.
7. Virtual Assistant
The job of a virtual assistant is usually that you work separately with one person. It can be done in person or remotely (this is especially convenient for introverts).
Virtual assistants can earn $15-30 per hour (of course, it will all depend on your employer), and the tasks are usually about:
Replying to emails.
Scheduling schedules.
Posting content on social media and the website.
8. Participating in surveys
Answering questionnaires can make you money, because many companies want to know the needs of their customers and turn to special agencies for this. Most of them usually pay about $1 or $2 per survey, and the survey usually doesn't take more than 10-15 minutes of your time.
9. Book Reviews
Many introverts love to read, so why not start reviewing books and get paid for your hobby?
Here are some sites where you can monetize your reviews:
Kirkus Review.
Booklist Online.
BookBrowse.
If you already have your own blog, you can make money by writing reviews on demand or writing promotional posts. If you already have an established customer base, you can make money as a freelance book reviewer.
10. Reading emails
Introverts don't like talking, so reading emails can be a great part-time job.
There are many sites where you can make money reading other people's emails:
MyPoints.
Swagbucks.
InboxDollars.
Vindale Research.
Also, if you have some skills and knowledge, you can try your hand at managing an email account.
11. Your blog
Blogging is not a bad way to make money, and you will have minimal interaction with other people. Of course, monetization of your blog will not come immediately, you may have to spend a few months for you to see your potential, but if you manage to capture the attention of users through your content, sooner or later you will be able to attract advertisers who could sell their goods on your site.
12. Affiliate marketing
If you already have a certain audience (for example on Instagram), you can promote the services of a brand or product. From each sale you can earn a certain income.
Potentially, this income will not be limited in any way. It all depends on how well you know how to attract people, and how well you are able to offer them a product.
13. Working from home
If you want to make money every month while rarely interacting with people - then consider becoming a nanny.
The task is simple enough - if the client is not at home, you are in the house and make sure everything is perfect.
Some homeowners just want their home to be in good hands all the time, or they have a pet that needs to be taken care of - that's what can help you earn. You can negotiate with the client yourself whether you charge by the week or by the day.
14. Podcasting
Introverts are often quite intellectually well developed, and although they have a hard time communicating directly with a person, they can talk for hours about their favorite topics. This can be a very lucrative occupation, depending on which topic you choose.
Podcasts are quite often recorded by one person, so you don't have to worry about communicating with the interviewee. Spend some time and research who will want your podcast and where best to promote it.
15. Transcript
If you have excellent typing skills, take up transcribing as a part-time job.
This is a job in which you need to translate some conversation or video, into a printed document. This is used a lot of places today - court proceedings or Youtube videos.
The work can really pay well, especially if you have good typing skills, and many employers can provide you with a free basic transcription course (you can also often find them online).
16. Dog Walking
If you're an introvert - you can get tired of socializing with other people very quickly, and you may also find that you really enjoy spending time with animals.
Today, doing this kind of work is even easier, thanks to apps like Wag or Rover. Depending on who, where and when you walk (as well as the generosity of your employer) you can get anywhere from $20 to $40 an hour!
17. Food delivery
With more and more people staying home these days, food delivery has never experienced such a boom. If you have good transportation, this is a great earning opportunity.
18. Day trading.
Cryptocurrencies are slowly growing, and many people are starting to realize how profitable trading can be. This is especially true for day trading (though it applies more to the currency, futures, and stock markets). The best time to trade is around 9:30 a.m., when the market opens. In the first hour prices are usually the most volatile, and trading will give you more potential if you want to make a profit.
Was this article helpful?
7
Posted by:
👨 Thomas M. Stanley